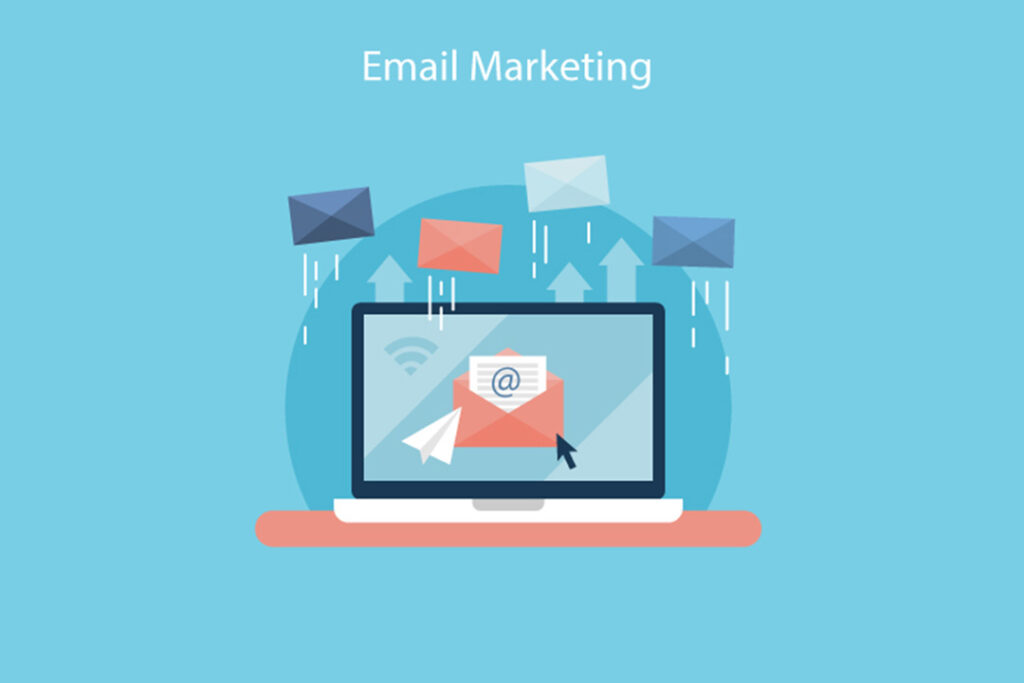 Although new social media platforms seem to pop up every day, email is still the best way to reach people. Email marketing campaigns are still very important to many businesses. A good email marketing funnel can help both big and small businesses. If you don't have one yet, you're missing out. This blog can help you if you're having trouble getting leads and building trust with your followers. Email has become the main way that people talk to each other online, not just in business.
What is Email Marketing
Email marketing is a type of digital marketing strategy in which leads are turned into customers by sending them emails. Through a series of automated emails, segmenting, tags, and funnels, email marketing helps your subscribers get to know and trust you. Email marketing connects with customers through a medium they use daily. It's a targeted, easy, and effective way to reach your customers.
Why You Need an Email Marketing Strategy
We get it. Email marketing isn't as exciting as it used to be.
But there's a good reason why email has been around for a long time. Email marketing has one of the highest returns on investment (ROI) of all marketing channels. Email is still the preferred way to get in touch with 60% of consumers.
Marketers can use email marketing to support a wide range of business goals, such as:
Driving website traffic
Increasing brand awareness
Increasing sales volume and revenue
Facilitating customer success
Informing and educating customers
Building credibility
It connects with your website and social media.
Email marketing starts with these five steps:
1. Choose an email marketing provider
Find a provider that works best for your business as the first step in building an email marketing plan.
To choose the one that makes the most sense for your business, you need to think about your email marketing goals, the most important features you need, the size of your audience or contact list, and your marketing program's overall budget.
Your email marketing service should be easy to work with and affordable.
2. Establish your goals
 Set up ways to measure the overall success of your campaign. This means you need to think about things like getting new customers, how many people open your emails, and how email marketing fits into your overall plan.
Don't forget that your email marketing campaigns should be focused and have a clear goal. Don't just send out a bunch of random messages about your company.
3. Build your contact list
For your email marketing plan to work, you need a good list of people to contact. Don't forget that email marketing works best when customers agree to receive messages. If you send emails to customers who haven't asked for them, you'll end up in their spam folder.
4. Plan and execute your first campaign
As you did with your overall goals, set goals and benchmarks for your first campaign to figure out how well it did overall.
Each campaign should support your marketing objectives. Create a great business message type by focusing on template design. To improve your email marketing strategy, take into account subject line, open rates, and conversion rates.
5. Test and refine
Email marketing is something that will never be perfect. It's always changing, so you should keep that in mind as you try to come up with a good strategy.
As you start new campaigns, keep track of the different parts of your emails. This includes deliverability, rate of opening, rate of clicking through, and rate of conversion.
Optimize subject lines, design, and message frequency using these benchmarks. You may optimize these elements as you get better at email marketing.
Email Types for Your List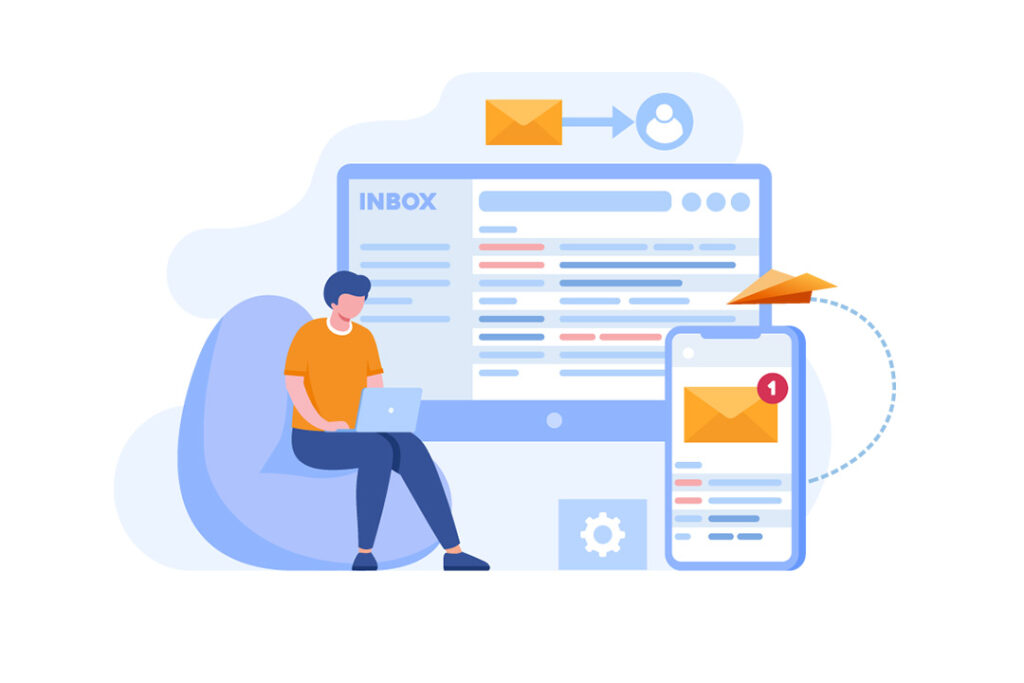 1. Welcome Email
A welcome email is one of the best kinds of emails you can send to a new customer after they sign up online. They can also be used to make sales, follow up on leads, or raise brand awareness. Most of the time, a welcome message works best when paired with a special offer to get customers interested or to take action.
2. Giveaways
Giveaways and contests may boost your brand and attract new customers quickly. This sales email campaign targets clients who have purchased similar items or have not completed their purchases. These newsletters contain time-limited promo coupons and discounts.
3. Newsletters
With newsletters, you can keep your customers informed about your brand. They usually have an introduction, a description, and links with pictures to tell customers about new products or services, news in the industry, important announcements, or any other changes you want to make in your business.
4. Anniversary or Birthday Messages
This campaign makes it easier for customers to stay with a company. This type of email talks about important brand or customer milestones and usually comes with a coupon or discount code that the customer can use.
5. Abandoned Cart Emails
Again, if you sell things online, sending a customer an email about an abandoned cart can get them to finish their purchases. These emails can be automated messages that tell the customer they have a certain amount of time to finish their purchase.
Conclusion
When we think of email marketing, we usually think of the messages we send directly to our customers. In reality, it takes more than a catchy headline and good copy to make an email campaign work.
Email marketing keeps consumers and frequent website visitors in touch. New products and sales interest previous customers too. Studies have shown that gaining a new customer costs five times as much as keeping an old one.
Email marketing is cost-effective and easier and less expensive to keep up.
No matter how big or small a business is or what industry it is in, emails can offer a number of business opportunities, from generating leads to getting customers involved.
If you have questions, you can reach out to us  +1 772 617 1409 and I'd be happy to answer any questions.