What precisely is social media management?
Social media management is examining social media audiences and creating a plan specifically for them. Creating and sharing social media content, keeping an eye on online discussions, collaborating with influencers, doing volunteer work, and tracking, evaluating, and reporting on social media performance and ROI are all essential tasks.
Businesses are now placing these previously ignored tasks at the forefront of their marketing strategies. Why? Because social media offers excellent money-making opportunities—as long as you manage your social channels in an organized and efficient manner.
Why is social media important to your company? 5 Reasons.
Social media is used for far more than just brand awareness. Social media is excellent, but it can also influence your marketing and sales funnels, help build brand authority and reputation, inform product development, provide customer service, and much more.
1. You Get To Tell Your Story
Having business visibility on social media platforms like Facebook or Instagram is a great way to interact with your audience and form a strong personal bond with them. This connection enables you to share your story with all of your followers and inspire them by outlining your past successes and failures.
Social media is a platform where engaging with your audience increases exposure and aids in understanding. You'll be able to connect on a more personal level with your audience, which is essential for entrepreneurs in today's technologically advanced society.
You can build brand awareness through these posts about how hard you worked to realize your dreams. People who are entirely new to you or your company might find it fascinating to learn how you developed it.
Customers appreciate brands more when they can relate to the realities of running a business, so this will give your brand more meaning. You may want to work on your content so that it is appropriate enough to impress the audience to ensure that your story is heard and spreads quickly.
2. Cost-Effective
Social media marketing may be the most economical advertising strategy because anyone can do it without spending much money. You can create an account on almost all social networking sites without paying anything. The ability to achieve a higher return on investment and maintain a larger budget for other marketing and business expenses make cost-effectiveness crucial.
3. Get Attention and Build Awareness
People who haven't heard of your business aren't likely to buy from you. Using social media to quickly and easily reach a large audience improves your visibility to potential clients. Making a business profile on all of the major social networks is risk-free.
55% of consumers learn about new brands on social
Social media is a platform for discovery. Nowadays, social media is just as likely to provide consumers with information about brands or companies as radio or TV advertisements.
In the streaming era, we are no longer required to view or listen to advertisements. We can skip ahead, change the channel, or choose from an endless selection of content that is free from ads. However, on social media, brand content and advertisements are integrated or posted alongside social streams and resemble the articles we read from friends, family, and other connections.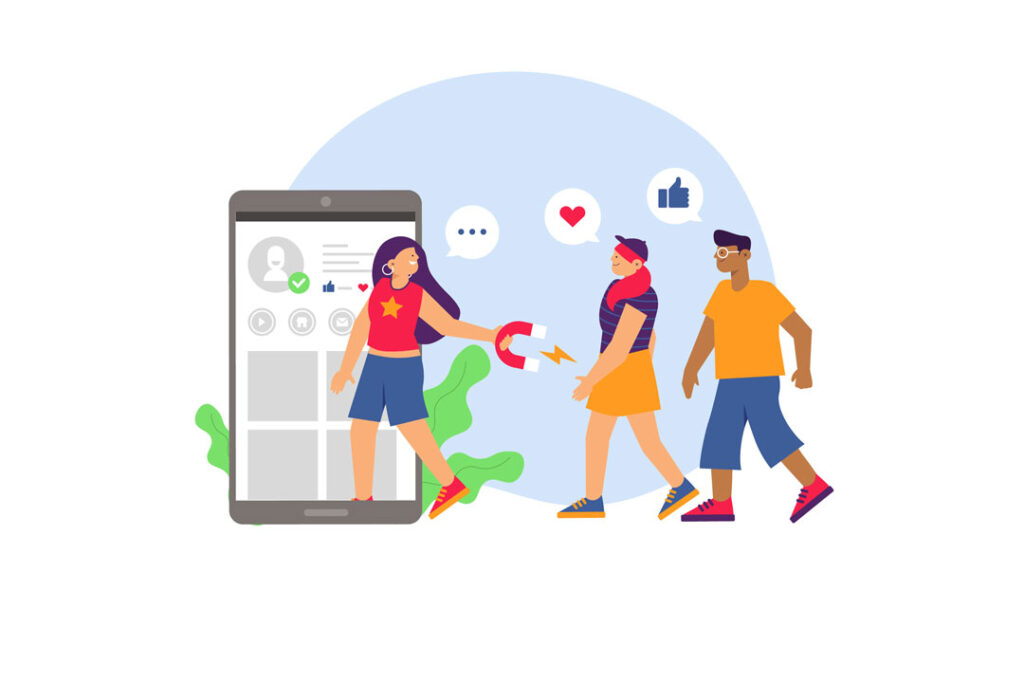 4. Generate leads and customers
You can generate leads and conversions directly on these platforms through features like Instagram/Facebook shops, direct messaging, call-to-action buttons on profiles, and appointment booking capabilities.
5. Establish your brand as a thought leader
Social media is the best place to share information and insights people look for brands. Social media allows you to build your brand as a thought leader in your industry and become the authority on subjects related to your specialty.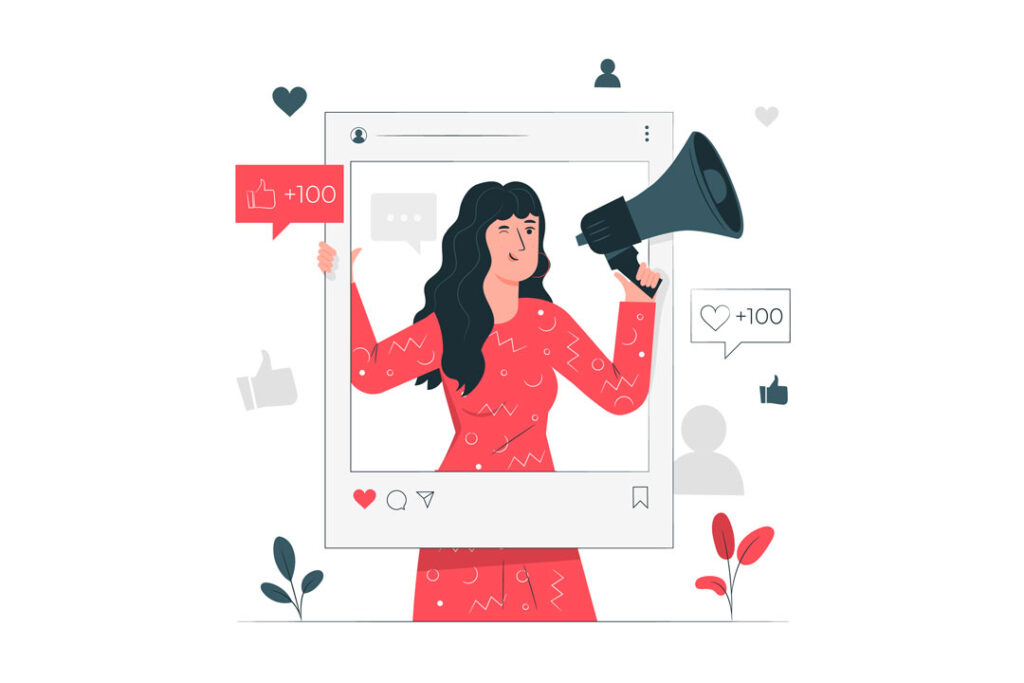 How to Effectively Manage Social Media
1. Concentrate on Quality
A steady stream of content and announcements is always lovely, but I'd rather have nothing than abysmal posts with incorrect information. You'd want to ensure that the information we share is good enough to be re-shared, re-tweeted, and sent to colleagues in other fields.
2. Understand your brand
Your brand is your company's identity, which includes your mission, core values, logo, name, and customer experience. Successful social media management depends on knowing what your company stands for and how the general public views it.
3. Select the appropriate social media channels.
Selecting the right platform is crucial to managing social media more effectively.
After performing a social media audit, it might become apparent that some platforms are simply ineffective for your brand. Then it would help if you took the time to figure out how much work it will take to get the desired results.
Additionally, where your audience is essential. If you discover during your research that, for instance, Twitter is where most of your audience hangs out but that your presence there is weak, you should work to strengthen it.
4. Set up Smart goals.
Although SMART goals have been around for a while, they are now crucial to your social media presence. In other words, brands must set time-bound, relevant, measurable, and achievable objectives.
By the end of the initial quarter, we'll increase our Facebook followers by 257%," which would be a good SMART goal for social media marketing.
S

pecific: "We've specifically identified the social channel (Twitter) and a metric (response rate)."

M

easurable: "The response rate can be measured from the Sprout Social dashboard."

A

chievable: "We didn't make an outlandish goal of a 100% increase in 10 days."

R

elevant: "Our goal will impact our overall social media presence, making it very relevant."

T

ime-bound: "The goal has to be met by the end of the first quarter."
Giving your social media activities a clear goal will help you avoid posting without a purpose.
5. Develop consistent brand guidelines
Your team needs two types of rulebooks:
The brand guidelines for style, tone, and voice

Employee social media guidelines
The first is to ensure that your visuals, caption style, punctuation choices, and overall vibe are all consistent and recognizable to your audience.
On the other hand, employee social media guidelines structure your employees on what topics may be off-limits to post about when representing your company — even on their accounts. This clears up any confusion, encourages employees to share good content, and sets clear consequences for breaking the rules, which can keep you out of legal and public relations trouble.
Wrapping Up
Every brand's marketing plan should consistently include social media marketing because it is powerful.
Consider the brands that are having success in social media. To understand the actual value of social media marketing for businesses, look at their posts for inspiration and keep track of where they stand in their sector. Consider how you can best present what you offer by utilizing your channels. If you have questions, reach out to me at +1 772 .617. 1409 or click here to contact us.